Alliex & Hoa Phat Feed Company sign partnership on non-cash payment solutions
Two agree to terms in project to develop and launch non-cash payment solutions in Vietnam.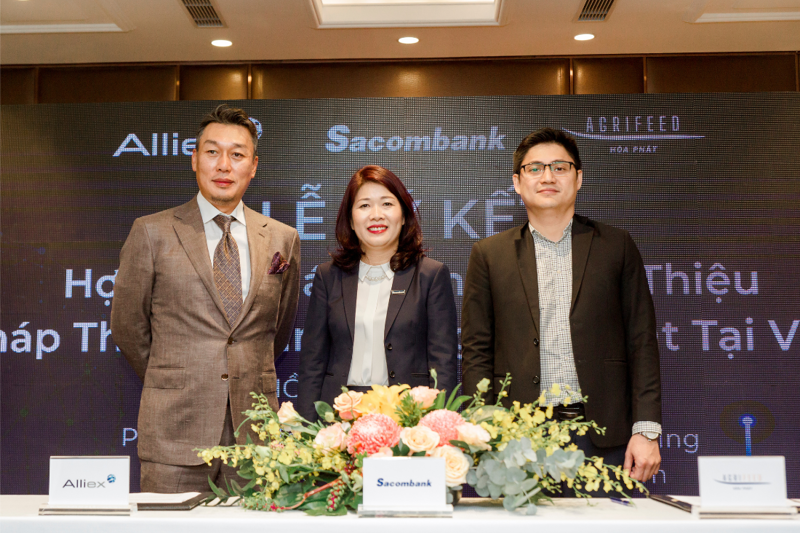 The Alliex Vietnam Joint Stock Company (Alliex) signed a partnership agreement with the Hoa Phat Feed Company Ltd on July 29 regarding the development and launch of non-cash payment solutions in Vietnam.
The signing ceremony took place at The Reverie Saigon, attended by key representatives and leaders from all parties concerned, including Mr. Park Byounggun, CEO of Alliex, Mr. Le Toan Vinh, Deputy CEO of the Hoa Phat Feed Company, and Ms. Ho Thi Minh Tuyet, Deputy Director of the Sacombank Card Center.
Witnessed by the Sai Gon Thuong Tin Commercial Joint Stock Bank (Sacombank), the partnership agreement is a basic premise for long-term cooperation, helping all parties make the most of each other's strengths. The partnership also expresses their determination to implement the comprehensive financial development plans of the Prime Minister, which aims to research and apply digital financial solutions and promote non-cash payments in remote and rural areas.
According to Mr. Park, positive perceptions about digital financial payments continue to take hold, with a growing rate of Vietnamese seeing them as being "faster" and "easier" than cash. However, this trend is not reflected in the entire country. In rural areas, people are not as yet familiar with non-cash payment solutions, and there are fewer local businesses accepting such payment methods. "Alliex sees the tremendous potential of Vietnam's agricultural economy in particular and the country as a whole in general," he said. "In such a context, Alliex is making bold investments in Vietnam that few others are prepared to make."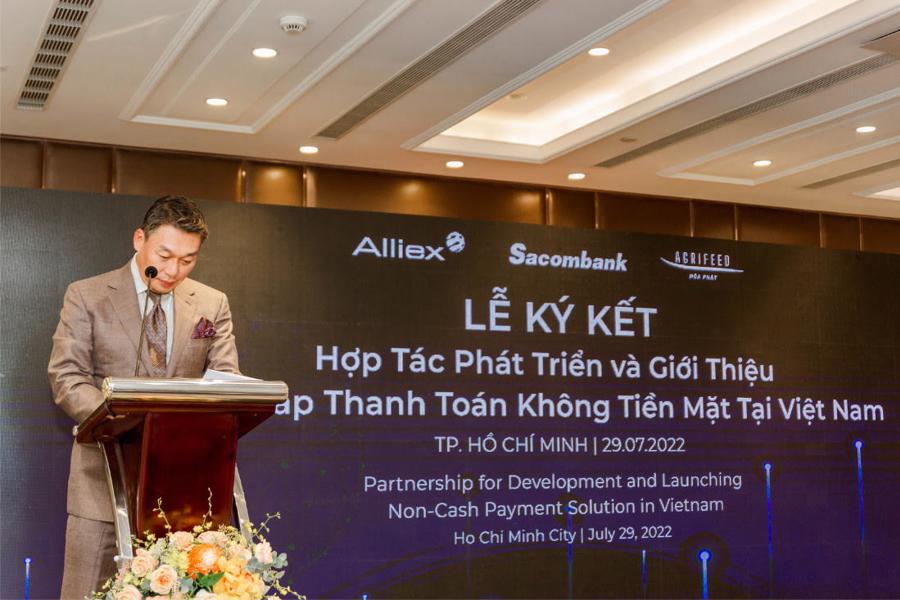 Mr. Park also said that Alliex is pleased to partner with the Hoa Phat Feed Company, a leading brand that has played a significant role in the development of Vietnam's agricultural sector. This partnership reflects the trust and confidence in Alliex by a leading Vietnamese corporation and will further enhance its efforts to promote non-cash payment solutions in remote and rural areas of Vietnam and contribute to curbing "black credit". With guidance and support from authorities, Alliex is also willing to contribute to Vietnam's non-cash payment market and offer support to banks, payment service providers, and merchants. This is one of the ways it can contribute to Vietnamese society.
"Our partnership with Sacombank is also a testament to the continued efforts being made to promote the adoption of digital payments in Vietnam," he said. "Through our commitment to providing cutting-edge payment technologies and in our strong partnership with Sacombank, we are proud to be facilitating safer, more convenient payment methods at a time when consumers need them the most."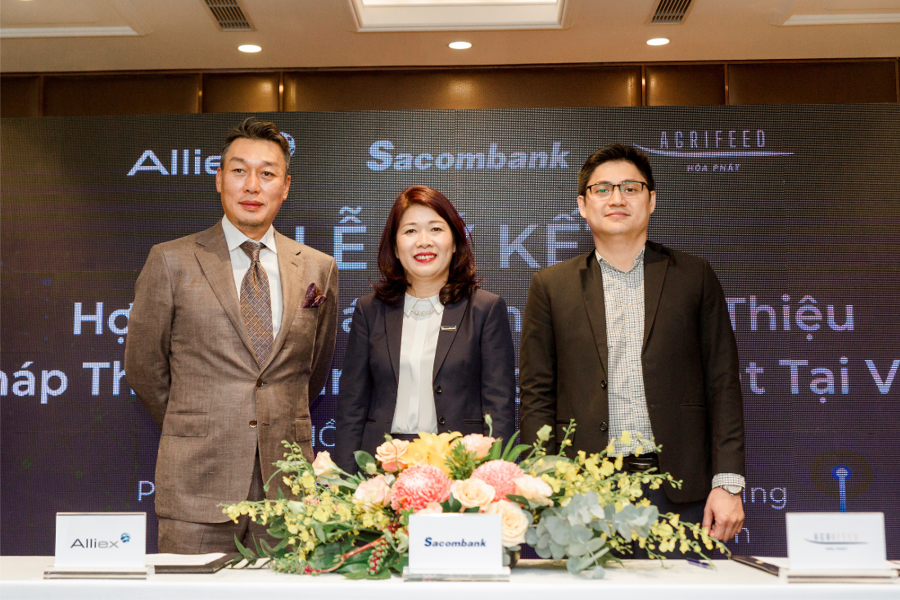 The Hoa Phat Feed Company will accelerate the implementation of a comprehensive digital transformation program this year, in which digital financial services and non-cash payment solutions will be among the core services used to ensure average annual growth of 25-30 per cent. Its partnership with Alliex is a good step forward, contributing to promoting digital financial and non-cash payment solutions through the Hoa Phat Feed Company's network, for strong development in the future.
"Hoa Phat will implement the initiatives in the agreement and execute action plans to contribute to the development of both parties," Mr. Vinh said.
Alliex has also cooperated with the Alley Group - a fast-growing F&B Group - and HC Electrics to provide comfortable and value-added payment services to customers. "Alliex will do its best to make Vietnam a cashless society," said Mr. Park. Alliex also plans to have payment networks throughout Vietnam within five years.
In the long-term plan, Alliex and the Hoa Phat Feed Company will continue to implement innovative ideas and expand the cooperation network in a variety of products and services to effectively utilize the resources of both parties to offer comprehensive financial solutions to the Vietnamese people.