Aviation in better shape but issues linger
Difficulties such as limited infrastructure and staff shortages remain for the sector.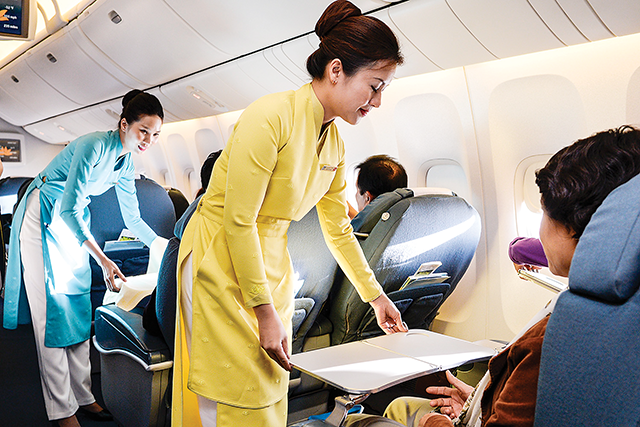 After two years of being affected by Covid-19, aviation transport demand rose rapidly in 2022, helping the aviation sector recover quickly. However, it continues to face two obstacles hindering its development - overloaded infrastructure and a shortage of pilots and technical staff - according to Associate Professor Nguyen Thien Tong.
With the easing of Covid-19 restrictions and positive results from pandemic prevention and control efforts in Vietnam, the aviation sector began to show signs of recovery from March last year, especially in the domestic market.
The domestic market has now returned to pre-pandemic levels. With a boom in travel demand in the summer, the market fully recovered and posted growth of over 30 per cent in July and August compared with July and August in 2019.
Airlines expanded operations, opened new routes, and increased flight frequency to meet rising demand. Five airlines in Vietnam exploited 65 air routes connecting the three major cities of Hanoi, Ho Chi Minh City, and Da Nang with 19 local airports.
The recovery of the international market has been slow, even though Vietnam removed restrictions on passengers entering the country from March 15, 2022, and resumed visa exemptions for passengers from 25 countries and territories from last May. International markets bring in over 50 per cent of revenue for airlines.
Sixty-two international and four Vietnamese carriers regularly exploit 118 international routes from Vietnam to 24 countries and territories.
Apart from recovering traditional markets, airlines also took measures to enter into new markets.
The number of air passengers stood at 9.8 million in January, a month-on-month increase of 13.8 per cent, according to the Civil Aviation Authority of Vietnam (CAAV).
International arrivals were estimated at 2.3 million, up 10 per cent against December.
The aviation sector targets carrying 80 million passengers this year and 1.44 million tons of cargo, up 45.4 per cent and 15 per cent, respectively, year-on-year.
The aviation market recovered quickly in 2022 after Covid-19 restrictions were eased, with passenger numbers reaching 70 per cent of the figure prior to Covid-19. However, local carriers still face a host of challenges as they must still depend on income from financial activities and are yet to restore profits from their core business of transporting passengers and cargo.