Ben Tre boasts conditions for sea-based economy and wind power growth
Mekong Delta province has a 65-km coastline with an exclusive economic zone on nearly 20,000 sq km.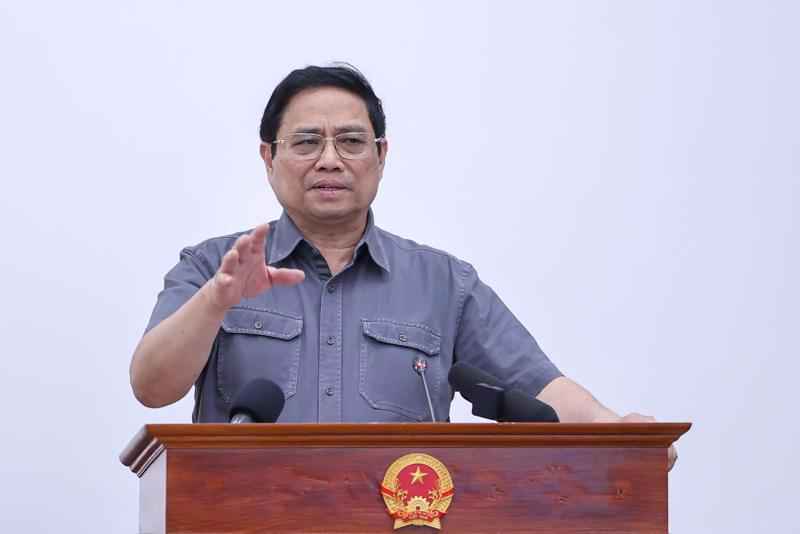 The Mekong Delta's Ben Tre province possesses favorable conditions and the potential to develop a sea-based economy, logistics, and wind power, Prime Minister Pham Minh Chinh told a working session with provincial authorities on February 16.
The province holds a special position in road and sea transport connectivity and has a 65-km coastline with an exclusive economic zone on nearly 20,000 sq km, according to the Prime Minister.
It is also home to a relatively large area of fertile farmland, vast mangrove forests, rich fishery resources, and a large river and canal network ideal for developing waterway transport that links with other localities in the Mekong Delta and the southern key economic region.
Prime Minister Chinh instructed Ben Tre to prepare development plans for gas-fired power generation, renewable energy, aquaculture, fishing, transportation, and logistics, and to develop roads and inland waterway transport to strengthen connectivity with other localities and optimize every potential and advantage.
He also underlined the tasks of diversifying and improving tourism products; boosting agricultural restructuring and IT application in farming; stepping up fishing, aquaculture, seafood processing, and exports, as well as fishery resources protection; and preventing illegal, unreported, and unregulated (IUU) fishing.

The government leader also suggested that Ben Tre develop coconut trees and shrimp farming into key sectors. It is currently home to over 70,000 ha of coconut trees and a large area for shrimp farming.