Everland Group & HDBank team up in real estate development
Deal an example of joint efforts being made by real estate businesses and banks to remove difficulties and promote the recovery of the real estate market.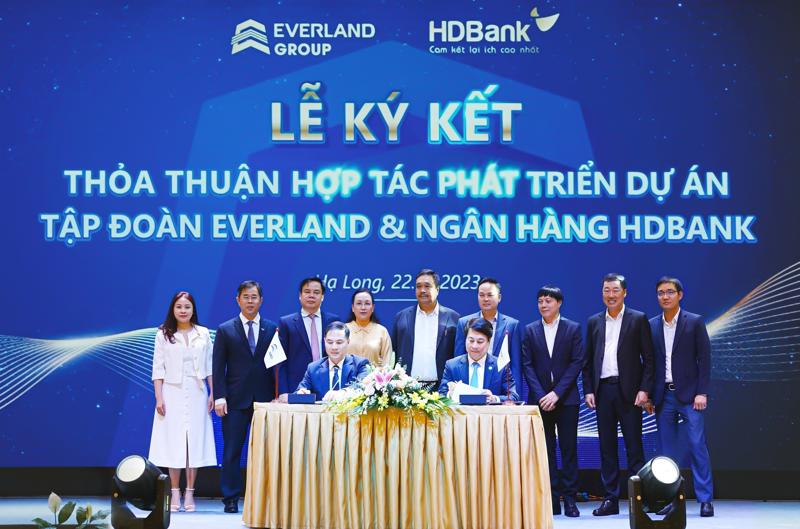 The Everland Group and the Ho Chi Minh City Development Joint Stock Commercial Bank (HDBank) held a signing ceremony on March 22 for a cooperative agreement on project development.
HDBank will co-finance the Everland Group's real estate projects, such as Crystal Holidays Harbour Van Don and Crystal Holidays Marina Phu Yen. The signing ceremony is the beginning of a strategic cooperative relationship between the two in project development.
Everland's cooperation with large and reputable banks and partners is a strategic step for it to realize its goals. "The cooperation with HDBank, a bank with strong financial potential and diversified financial products and flexible policies, will provide a foundation for the two sides to maximize each other's potential and position as well as ensure stable and long-term financial resources for the Everland Group's projects," said Mr. Le Dinh Vinh, Chairman of the Everland Group.
"I believe the cooperative agreement between HDBank and the Everland Group will bring success to Everland in the real estate business, initially in the large-scale Crystal Holidays Harbour Van Don project in Van Don district, Quang Ninh province," said Mr. Nguyen Van Hao, Deputy General Director of HDBank.
The signing ceremony kicks off the relationship between the two parties in financing real estate projects. It also shows the strength of HDBank in housing real estate, resort real estate, and industrial park real estate, and its comprehensive solutions, from the beginning of project financing to distribution to customers.