Gojek launches GoCar in HCMC, starting with GoCar Protect
Gojek's GoCar Protect includes additional safety and hygiene features to prevent any spread of viruses, giving users greater peace of mind and setting a new industry standard.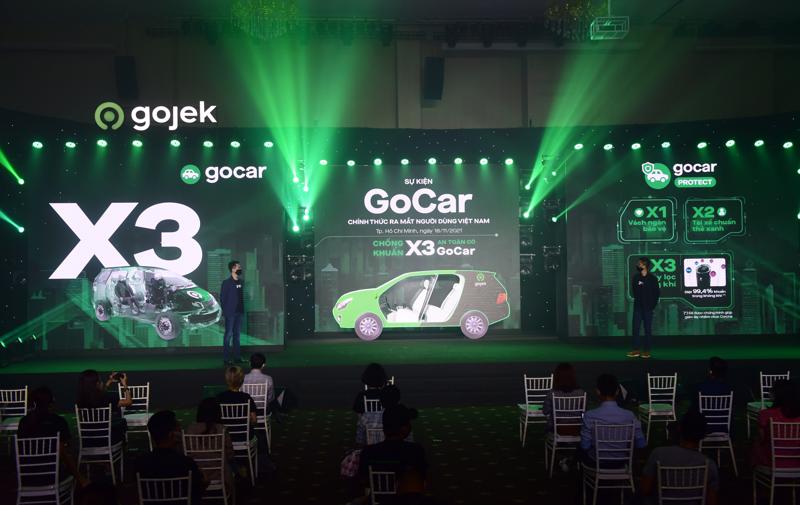 Gojek, Southeast Asia's mobile on-demand services platform, announced on November 18 an expansion of its GoCar service for all users in Ho Chi Minh City, starting with GoCar Protect, which incorporates additional safety and hygiene features for greater protection amid the pandemic.
This follows GoCar's initial launch in Ho Chi Minh City in August 2021, when it transported frontline healthcare workers. The expansion of GoCar to the wider public demonstrates its continued commitment to providing new options to users, while supporting the city's drive to prevent the spread of the virus.
GoCar Protect gives added protection to users by including features that prevent viruses from spreading. Firstly, all GoCar driver partners are guaranteed to have received two doses of a Covid-19 vaccine - this information will be visible on the Gojek app when users book a trip. All cars will also be equipped with sanitizer, a transparent protective shield to separate driver partners and riders, as well as a Sharp air purifier that can neutralize up to 99.4 per cent of airborne viruses. GoCar is the only four-wheel ride-hailing service in Vietnam to provide in-car air purifiers.
To ensure that GoCar driver partners wear a mask, Gojek has also rolled out a new feature in the driver app, which will require all driver partners to confirm mask use by taking a selfie before they can start driving for the day. All driver partners are required to follow Gojek's strict health and hygiene protocols and adhere to Vietnam's "5K practices", alongside the government's other regulations.
Mr. Duc Phung, Gojek Vietnam General Manager, said that when it launched GoCar in August of this year to support frontline healthcare workers amid the pandemic, it promised to extend the GoCar offering to the wider public when the situation became safer and restrictions were eased. "Today's launch of GoCar for all users in Ho Chi Minh City is therefore a very significant milestone," he added. "Besides being able to offer our users another high-quality transport option, we are very happy because the opening up of transportation services also means that the city is recovering."
Gojek plans to extend its GoCar service to Hanoi soon, and will add more service lines outside of GoCar Protect when the Covid-19 pandemic situation improves further.