Japanese businesses positive about 2021 performance
Despite Covid-19 hitting Vietnam's economy last year, Japanese businesses in the country have said they overcame the difficulties and grew.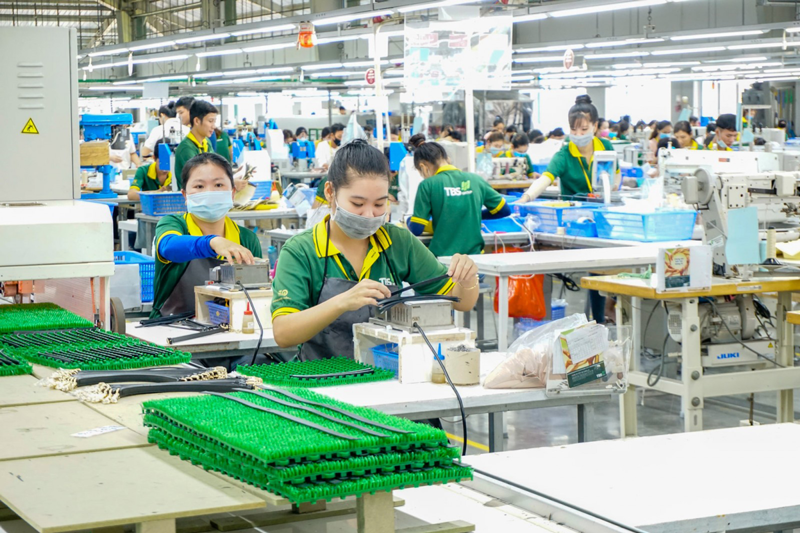 A survey by the Japan External Trade Organization (JETRO) reveals that Japanese businesses in Vietnam did well in 2021 and wish to continue to invest in the country.
Of the 693 enterprises surveyed, 54.3 per cent expect to have been profitable in 2021, an increase of 4.7 percentage points (ppts) compared to 2020. Meanwhile, 28.6 per cent predict losses, down 1.5 ppts.
It was also noted that the recovery of Japanese enterprises in Vietnam has been slower than elsewhere in the region. In the central and southern regions of the country, which suffered the most during the fourth outbreak of Covid-19, 40 per cent of businesses saw profits down due to factory closures.
According to Mr. Takeo Nakajima, Chief Representative of JETRO in Hanoi, more than 55 per cent of Japanese businesses still wish to expand production and business in Vietnam over the next one or two years, which is the highest rate in ASEAN. Some 42.5 per cent plan to remain at their current size while only 1.9 per cent are looking to downsize and less than 0.3 per cent intend to move to another country.
Mr. Nakajima was also positive that Japanese investment will continue to flow into Vietnam, as the country has a large market with the potential to grow, political-social stability, and a high-quality workforce. Additionally, during Prime Minister Pham Minh Chinh's visit to Japan last November, many cooperation agreements were signed between Vietnamese and Japanese businesses. This will be an important premise for new Japanese investment in Vietnam.