Live Pitching - Techfest Connect 2021 links startups and investors
Webinar held with the goal of providing networking opportunities between startups and domestic and international investors as well as investment funds.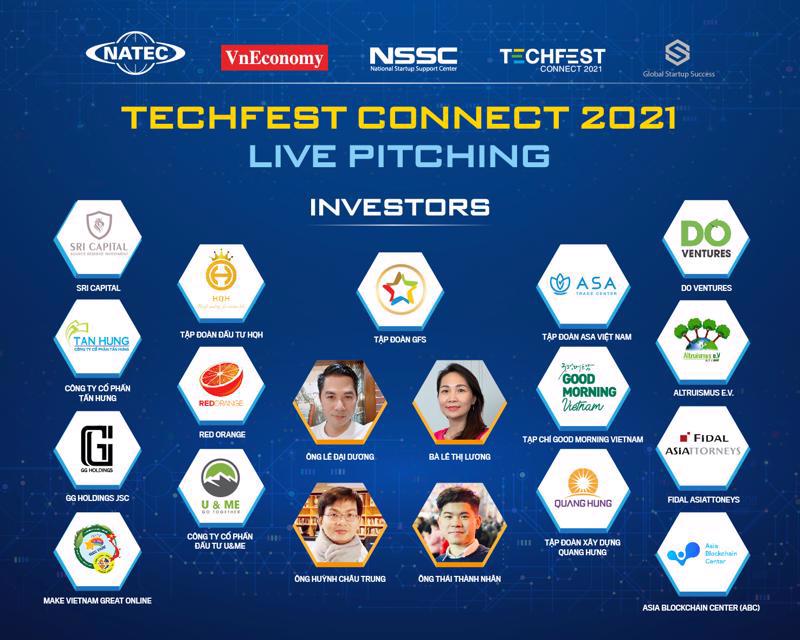 The Live Pitching - Techfest Connect 2021 webinar on November 8 aimed to provide networking opportunities to startups and domestic and international investors as well as investment funds and was organized by the Department of Science and Technology Enterprise and Market Development at the Ministry of Science and Technology and Vietnam Economic Times and VnEconomy in cooperation with the National Startup Support Center (NSSC) and the GSS Investment Joint Stock Company.
With the theme of "Transmitting innovative values - Connecting globally - Spreading innovative values to the community", the webinar brought together investors and potential startups selected through the TechFest Vietnam contest. The first networking session is for the top 5 projects in the Edtech Vietnam 2021 contest, selected from more than 20 universities and colleges around the country.
Participating in the event are also nearly 30 domestic and international investors, startup groups, mentors, and experts who attended offline and online events on the Zoom Webinar platform.
Before heading to today's pitching round, the startup teams had three months of training through the "Real business training" program from domestic and international mentors, in order to improve their management, operations, and market development capabilities, build a sustainable development strategy, and gain a sense of community responsibility.
A signing ceremony for investment agreements and a deposit from investors of 10 per cent of the investment was also conducted after the pitching round in the presence of lawyers and representatives from the organizing committee.