Measures needed to boost agricultural exports to China
Import-export revenue of agriculture, forestry and fisheries products between the two countries reached $14.2 billion in 2022.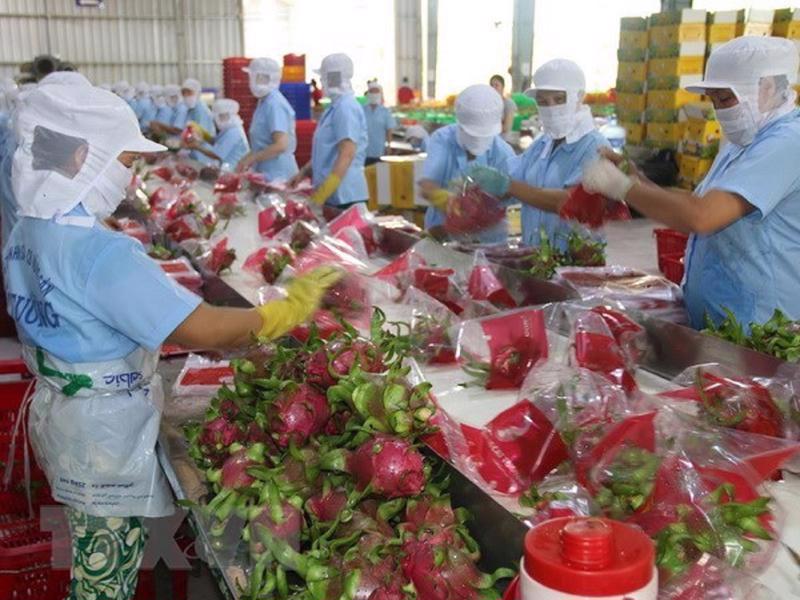 While many Vietnamese businesses have encountered difficulties exporting agricultural products to China, their Chinese counterparts also face similar problems, with solutions called for to help remove obstacles for further development.
Speaking at a recent forum held in the northern border province of Lang Son to identify measures to facilitate agriculture and fisheries trade between the two countries, Mr. Ho Tien Thieu, Chairman of the Lang Son Provincial People's Committee, said that following China adjusting its Covid-19 restrictions, traditional trade activities at some border gates have gradually recovered.
The total number of vehicles gaining customs clearances to export to China via border gates in the province in January reached around 800 per day.
However, exports still face many difficulties such as the building and registration of trademarks for Vietnamese agriculture, forestry, and fisheries products in China failing to meet expectations, according to Mr. Thieu.
The delivery of Vietnamese products in China is still chiefly conducted via traditional commercial channels instead of making use of online platforms, he said.
Infrastructure and logistics services are still limited, failing to meet development demand, he added.
Mr. Thieu suggested that the government pay close attention to investing in border infrastructure, with a specific focus on prioritizing a number of potential border gate areas that have conditions for rapid development, in order to enhance regional links in border trade.
He also proposed that the Ministry of Industry and Trade and relevant sectors continue to timely provide information relating to policies and orientations for international trade development as well as general regulations on imported goods and farm produce.
He advised localities that have large growing areas for exports to strengthen the effectiveness of quality management in line with regulations set by importers.
Local businesses should meet requirements in terms of food hygiene and safety, origin traceability, and codes on growing areas and packaging facilities for rapid customs clearance, he suggested.
Vietnam has long been the largest trade partner of China among ASEAN countries and the sixth-largest globally. Meanwhile, China is Vietnam's largest trade partner and biggest export market.
Trade revenue in agriculture, forestry, and fisheries products between the two countries reached $14.2 billion in 2022, up 12.7 per cent year-on-year, including $10.4 billion worth of Vietnamese exports.
In order to remove obstacles, Mr. Lu Xian, a representative from the General Administration of Customs of China, said the administration will continue to coordinate closely with its Vietnamese partners to review dossiers on goods to be exported to China, with a focus on examining processing and cleansing procedures and certificates of origin.
He advised Vietnamese enterprises to clearly understand the process and regulations as well as food examining and monitoring methods to ensure fast and smooth customs clearance.