MoIT touches on wind power and electricity prices at press conference
Authorities answer questions regarding wind power projects and electricity prices at ministry's regular press conference.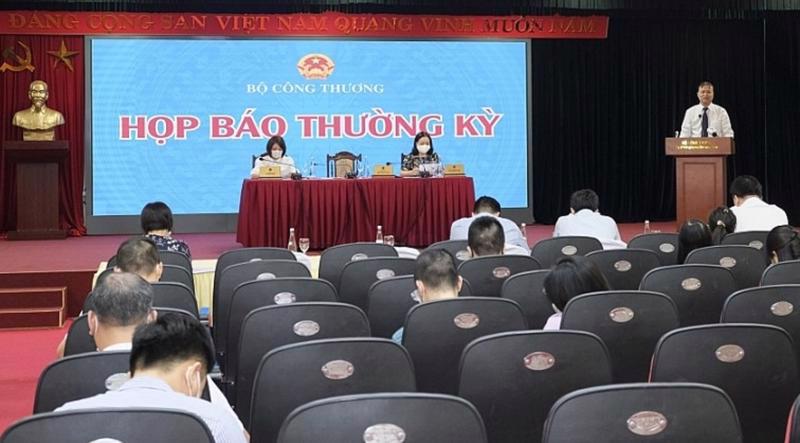 Investors in wind power projects will be selected through a bidding process in the future and the price determination for such projects will be based on the principle of negotiation between the investor and the power buyer and within the price bracket prescribed by the Ministry of Industry and Trade (MoIT), Mr. Hoang Tien Dung, Director General of the Energy & Renewable Energy Authority (EREA) at the MoIT, told a recent ministry press conference.
He added that many investors have made great efforts to ensure wind power projects remain on schedule in order to enjoy preferential prices under Decision No. 39 from the Prime Minister. However, under the Decision, the fixed feed-in-tariffs (FITs), which are VND1,927 ($0.085) and VND2,223 ($0.098) per kWh for onshore and offshore projects, respectively, are applied to those wind power projects that will be put into commercial operation prior to November 1, 2021. The EREA is now researching a new mechanism on wind power and will report to the government shortly.
Regarding the electricity price in 2021-2022, the MoIT will continue to monitor the situation regarding electricity production and business, changes in power system loads, and input parameters to comply with regulations, according to Mr. Tran Tue Quang, Deputy Director General of the ministry's Electricity Regulatory Authority of Vietnam.
Deputy Minister of Industry and Trade Do Thang Hai added that in the context of Covid-19 posing a range of difficulties for businesses and citizens, there will be no increase in electricity prices during the period.
As to whether electricity prices will be reduced further, the ministry will work with Electricity of Vietnam and the Commission for the Management of State Capital at Enterprises in this regard.