Phuc Khang Corporation CEO wins 'Women in Green Building Leadership Award'
Ms. Luu Thi Thanh Mau a winner at the Asia Pacific Leadership in Green Building Awards.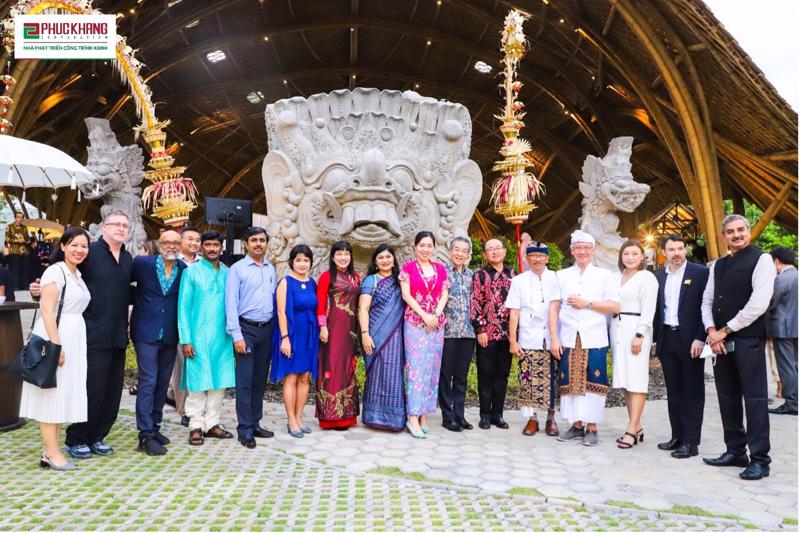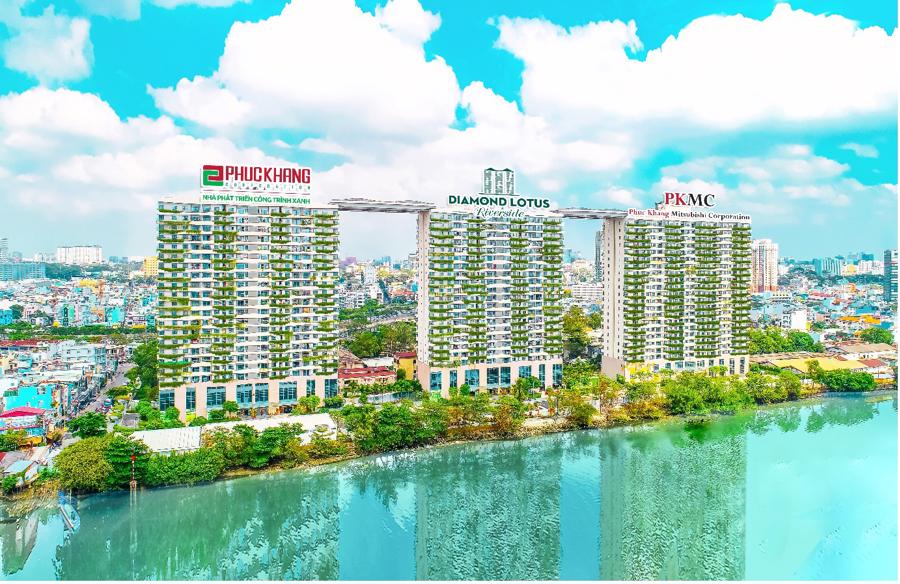 CEO of the Phuc Khang Corporation, Ms. Luu Thi Thanh Mau, brought home the "Women in Green Building Leadership Award" at the Asia Pacific Leadership in Green Building Awards held in Bali, Indonesia on November 23.
The "Women in Green Building Leadership Award" is one of the categories in the Asia Pacific Leadership in Green Building Awards, organized every two years by the World Green Building Council (WorldGBC) since 2014. It aims to honor enterprises and entrepreneurs in Asia-Pacific for their outstanding achievements in green and sustainable buildings.
Co-founder and CEO of the Phuc Khang Corporation - a green developer with numerous buildings meeting green standards - Ms. Mau was the only representative from Vietnam to be nominated for the award, alongside others from the Asia-Pacific region.
13 years of determination in green buildings
Ms. Mau began her journey in green construction with the establishment of the Phuc Khang Corporation in 2009. She set up the corporation when she was 30, supported by her family, friends, and workers.
Pursuing the corporation's mission of "Being a pioneer and building a better lifestyle for the community and a humane ecosystem towards the global green and sustainable standard", she has established a strong foothold and aroused a desire for building fresh green living spaces for the next generation. Many of its projects, with names starting with "Eco", demonstrate the corporation's commitment to sustainability in the community.
In 2015, with the hope of boosting Vietnam's property industry, she visited Japan to sound out cooperation and investment opportunities and learn something new and useful. From her efforts, Ms. Mau seized the opportunity to cooperate with prestigious global group the Mitsubishi Corporation.
On December 24, 2017, the Phuc Khang Construction and Investment Corporation joined hands with Mitsubishi to organize a ceremony to announce their cooperation and the establishment of Phuc Khang Mitsubishi Corporation Holding (PKMC). The Mitsubishi Corporation holds a 49 per cent stake in PKMC and Phuc Khang Corporation the remainder. The strategic partnership was aimed at jointly developing the Diamond Lotus project, which was the first housing project in Vietnam to meet LEED standards - a prestigious green building standard applied in 150 countries and territories.
Not long ago, at a green construction event, Ms. Mau said that the 13-year development journey of the Phuc Khang Corporation is regarded as a greening journey. "On the journey, my partners and I have been striving to build cultural values and green property products by developing various green buildings, heading towards the green community, the green city, and the green future," she added.
From her efforts to make the dream of green buildings come true, Ms. Mau is proud to introduce multiple projects invested by Phuc Khang Corporation, including Diamond Lotus Riverside and Vietnam Lotus Village.
Diamond Lotus Riverside was built in line with top-notch criteria under the US certification system LEED and Vietnam's LOTUS standard. By strictly complying with health-convenience principles, Diamond Lotus Riverside has recorded positive results in water and power savings. Power consumption has been cut by 51.11 per cent against basic levels and water consumption by 41.7 per cent.
Diamond Lotus Riverside was awarded a LOTUS Provisional certificate by the Vietnam Green Building Council (VGBC) in October 2021 and was named one of the top 5 best smart green buildings in 2021 on March 15, 2022. Recently, it was also chosen as one of two green buildings to welcome delegates from the Vietnam Green Building Week 2022.
Another special green real estate project is Vietnam Lotus Village, which was initially planned to become a second hometown in Ho Chi Minh City. The culture - commerce - tourism - residence complex features the Vietnamese Bamboo Conference Center, which was recognized as Vietnam's largest bamboo home in 2015. The center has recently been awarded the LOTUS SB level Gold certificate. In addition, Vietnam Lotus Village's M1 and M2 home models have been certified as LOTUS Homes by VGBC. Vietnam Lotus Village looks to become a green urban area with core values and connection with different generations.
Being present at countless forums and seminars as an inspirer of green construction, Ms. Mau is always proud to introduce the satisfaction of residents in green buildings. "I am very happy to see these green buildings spreading values," she said. "The Phuc Khang Corporation will continue to develop more green buildings to spread a spirit of green living among people, contributing to sustainability in the local and global markets."
Non-stop journey of making the community greener and more sustainable
Apart from being the leader of a business, Ms. Mau is also an active contributor to the community. "I want to not only create green buildings but also build a green community and develop the green future towards sustainability," she stressed.
In addition to her main position as General Director of Phuc Khang Corporation, Ms. Mau also holds the posts of Vice President of the Vietnam Young Entrepreneurs Association, Vice President of the Ho Chi Minh City Real Estate Association, and a member of the board of directors at the Dream Seed Center. She has actively and wholeheartedly contributed to green building development in Vietnam, the region, and the world.