PM stresses significance of reaching all 2022 targets
Despite efforts to stabilize the macroeconomy, control inflation, and boost growth, results remain unsatisfactory.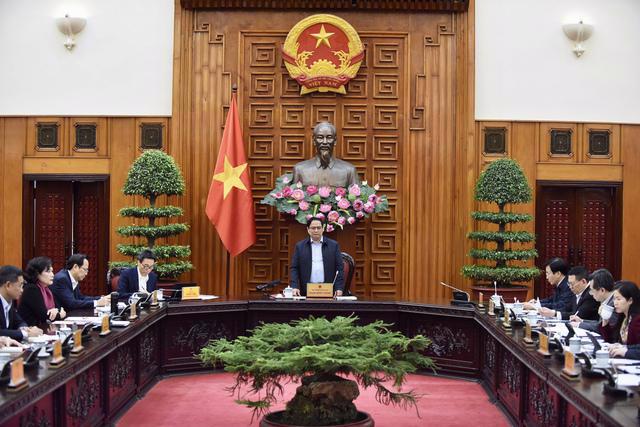 Prime Minister Pham Minh Chinh has called for all-out efforts to ensure the fulfillment of all 2022 targets.
"2022 is coming to an end, so we need to run at full speed to ensure safety and effectiveness and reach the targets in a sustainable manner," he said when chairing the government's meeting on fiscal, monetary, and macroeconomic policies at the end of 2022 and early 2023 on December 6.
"We also need to be well-prepared for 2023, when difficulties and challenges are expected to outnumber opportunities and advantages. Therefore, the direction and administration need to be braver, more effective, and more coordinated to handle situations."
Opening the meeting, the PM said the domestic economy has encountered many difficulties and challenges, particularly from late October to early November. Strategic competition, inflationary pressure, and the anti-inflation policies in other countries have impacted others globally, including Vietnam.
Prices of raw materials and fuel continued to be volatile, while Vietnam's major export markets are narrowing following a slowdown in the global economy.
Domestically, the resilience of the economy, people, and businesses has been exhausted as a result of more than two years of Covid-19.
Vietnam has also been working to review and adopt measures to fix operations in the stock market, corporate bond market, property market, and banking system, to improve their transparency, safety, and health and ensure the legitimate interests of people and businesses.
Such measures, along with the strict handling of violations, have had a certain impact on market operations and investor sentiment, but the Prime Minister said it is a necessary task.
Ministries, sectors, and localities should speed up the disbursement of public investment, implement fiscal policies, and actively resolve shortages of medicines and medical equipment as well as fuel.