Strategy needed to further tap Hoa Binh's potential
PM holds working session with local authorities on development in northern province.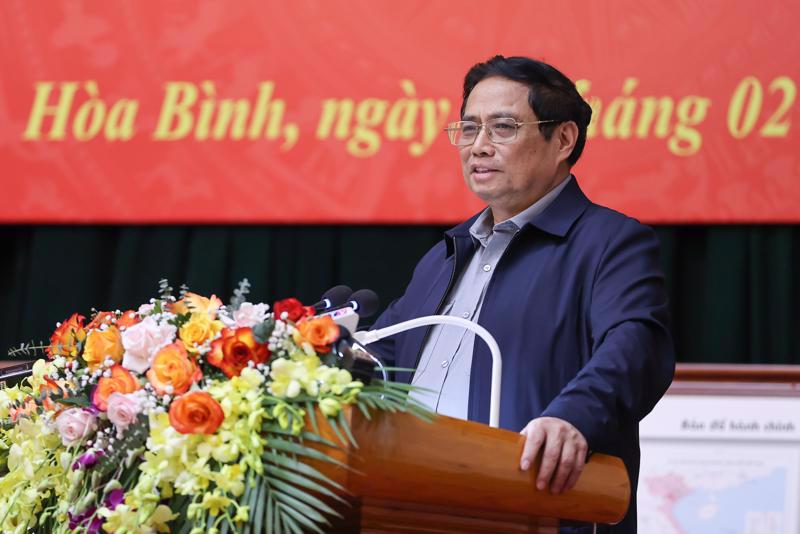 Northern Hoa Binh province needs an appropriate strategy to fully tap its potential and advantages for further development, according to Prime Minister Pham Minh Chinh.
At a working session with provincial authorities on February 26, the Prime Minister said the province needs to build and effectively promote economic growth drivers, adjust strategies for economic sectors, and prioritize resources for the development of the green economy, the digital economy, and the circular economy.
The province should focus on investing in socio-economic infrastructure and ensuring connectivity within the province, between provinces, and between regions and the whole country, he said.
He called for efforts to restructure industrial production by reducing the proportion of mining and increasing manufacturing and processing, develop specialized farming in association with the processing industry and tourism, and turn out high-quality and unique tourism products.
Hoa Binh fulfilled 18 of 19 key targets last year. Its gross regional domestic product (GRDP) increased 9.03 per cent, while its industrial production index rose 14.1 per cent. Total retail sales were up 7.5 per cent and visitor numbers 98.5 per cent.