UK to support development of regional financial and business center in HCMC
Move comes as two countries celebrate 50 years of diplomatic relations.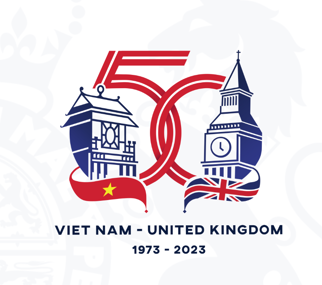 TheCityUK has been appointed by the UK Government to support Vietnam's ambitions of developing a regional financial and business center in Ho Chi Minh City. In partnership with the UK Government, TheCityUK will provide technical support to help create a business and regulatory environment in Vietnam that is attractive to global investors and further strengthens bilateral ties between Vietnam and the UK.
The potential for cooperation between Vietnam and financial and professional services companies from the UK is considered promising because Vietnam is an emerging market with a high growth rate and dynamic economy.
"Establishing a regional financial and business center in Ho Chi Minh City is a key part of the Vietnamese Government's Economic and Social Development Strategy," said Ambassador of Vietnam to the UK, H.E. Nguyen Hoang Long. "Vietnam has a dynamic economy, good global links, and a clear vision of how to become a high-income country by 2045. This, coupled with support from the UK Government and its world-renowned financial and related professional services industry, makes us confident that Vietnam will be an attractive proposition for international investors."
The project will see TheCityUK working alongside the UK Government to bring together regulators and enterprises across the industry in both the UK and Vietnam to share best practices and develop recommendations that will support Vietnam's long-term sustainable growth and attract UK and international investors.
"Vietnam is a hugely exciting country with a compelling story of growth and prosperity," said Mr. Miles Celic, CEO of TheCityUK. "Given the country's rapid development and increased demand for sophisticated financial products, there is great potential for British firms and other international investors to enter the market. Ensuring robust regulatory, policy, and legal frameworks and an open business environment will be essential to its success."
"As one of the world's leading international financial centers, the UK is well-placed to support Vietnam's ambitions and provide technical expertise," he went on. "There will also be mutual benefits gained through the sharing of expertise in key areas such as green finance, innovation and digital transformation, and the net-zero transition."
The cooperation underlines the deep partnership between the two countries, who are currently celebrating 50 years of diplomatic relations. "Supporting the development of Ho Chi Minh City as a regional financial and business center is another example of the strong bilateral relations between the UK and Vietnam," said British Ambassador to Vietnam, H.E. Iain Frew. "Vietnam is a high-growth, dynamic market, and by working collaboratively on this important project and sharing UK expertise on a sector where it has clear global market strength, we hope to align our mutual policy priorities and support long-term sustainable growth in the country."