UOB forecasts 2023 GDP growth of 6.6%
Growth is forecast to slow during the year due to tightening monetary policies from major central banks.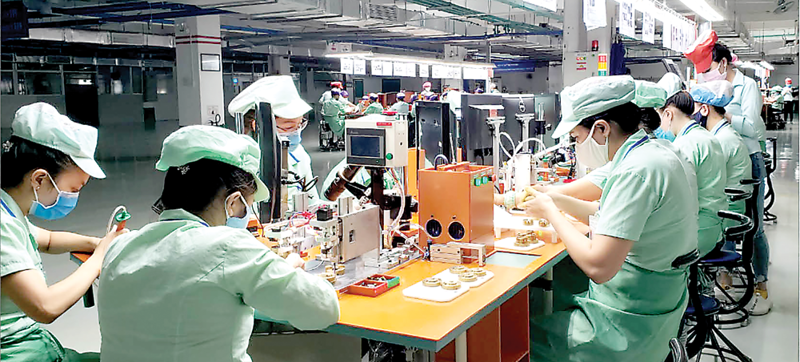 The Singapore-based United Overseas Bank (UOB) has forecast 6.6 per cent GDP growth for Vietnam in 2023, slightly higher than the targeted 6.5 per cent.
Earlier, the World Bank, the Asian Development Bank, and the International Monetary Fund put the country's GDP growth in 2023 at 6.7 per cent, 6.3 per cent, and 5.8 per cent, respectively.
In its report on Vietnam's economic growth in the last quarter of 2022 and prospects for 2023, UOB said real GDP growth in the fourth quarter returned to normal, at 5.92 per cent year-on-year, due to signs of decline in external demand. There was a sharp increase of 13.67 per cent in the third quarter.
The country's GDP increased 8.02 per cent in 2022 as a whole from just 2.58 per cent in 2021, General Statistics Office figures show. The 2022 growth was the highest since 1997.
UOB analysts said strong growth due to the manufacturing and service sectors in 2022 reveals Vietnam's resilience after the impact of Covid-19.
Inflation is likely to remain stable, it went on, especially in the first half of 2023 thanks to the flexible management of monetary policy by the State Bank of Vietnam (SBV).
However, with adverse external developments, UOB and other international financial institutions believe it will be difficult for Vietnam to maintain its strong recovery, and growth momentum will decline as the tightening of monetary policies by major central banks will affect external demand, particularly in the US and Europe, which account for 41 per cent of Vietnam's exports.
The SBV has also tightened its policy stance in response to inflationary pressure and a weakened VND, although domestic demand is likely to lead in growth in 2023 because of rising incomes and improved business prospects.