Deforestation-related products to be banned in EU
EU regulation on deforestation-free supply chains expected to be effective from June.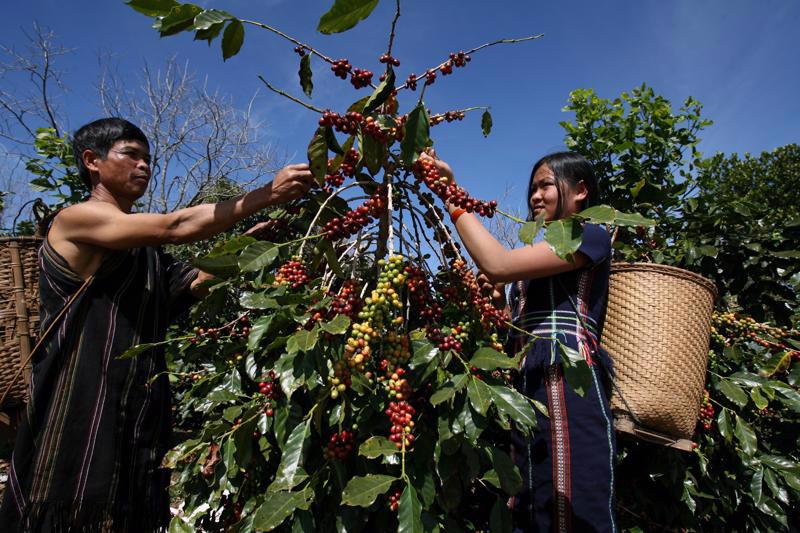 Commodities associated with deforestation and forest degradation will not be allowed to enter the European market, a technical workshop in Hanoi on February 24 on deforestation-free commodities production and commercialization heard.
The EU has recently agreed on a regulation on deforestation-free supply chains, which will ban the trade of commodities associated with deforestation and forest degradation, according to Mr. Patrick Haverman, UNDP Deputy Resident Representative in Vietnam.
The regulation is expected to take effect from June and be applied for operators from December 2024 and for small businesses from June 2025.
Mr. Haverman highlighted the significance of the workshop, which is timely and important as deforestation and forest degradation have been important drivers of climate change and biodiversity loss globally.
The UNDP, the Ministry of Agriculture and Rural Development, and the central highlands' provinces of Dak Nong and Lam Dong are implementing integrated sustainable landscape management through a deforestation-free jurisdiction project, with funding from the EU.
The UNDP is ready to work with government partners and the private sector to create an enabling environment for sustainable deforestation-free agricultural product supply chains and to support the deforestation-free production and commercialization model, he said.
Deputy Director General of the Vietnam Administration of Forestry, Mr. Tran Quang Bao, said agricultural exports will be impacted in the near future by the new law, especially coffee, which is Vietnam's largest agriculture, forestry, and fisheries sector export to the market.