Economic headwinds for Vietnam to navigate
Analysts and stakeholders tell VET about Vietnam's economic performance in 2022 and the possibilities in 2023.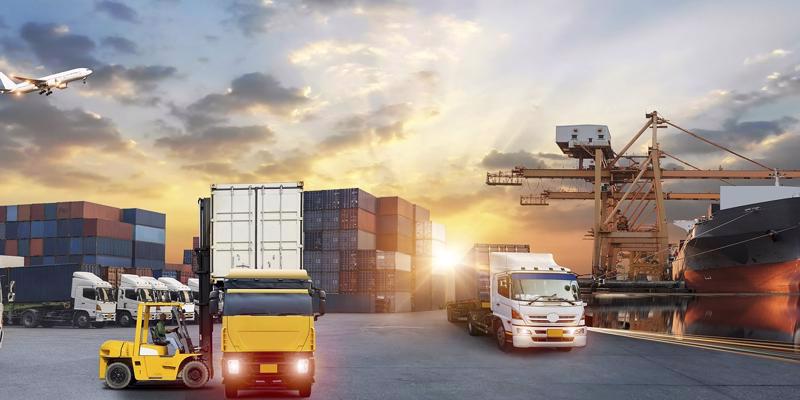 Mr. Andrew Jeffries, Country Director, Asian Development Bank (ADB)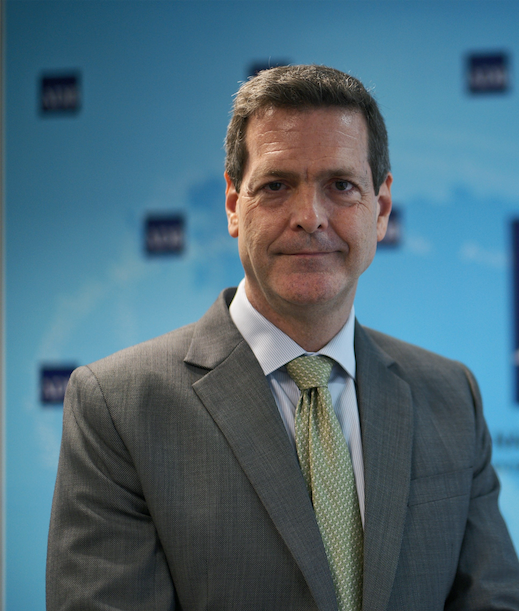 Vietnam's economy did quite well in 2022 amid all the uncertainties in the global economy, but the risks to Vietnam's outlook are higher now than they were previously. Trade continues to expand but was showing signs of weakening as global demand eased because of economic troubles.
The Purchasing Manager's Index (PMI) falling to 47.4 in November from 50.6 in October was the first time it has been down in nine months. We see Vietnam's economic growth in 2023 being adjusted downwards a bit. We had earlier projected 6.7 per cent growth in 2023, but due to these matters we have adjusted it down to 6.3 per cent.
The challenges that Vietnam may face in 2023 include tightened monetary conditions around the world slowing economies, continued supply chain disruptions, and inflation concerns from the Russia - Ukraine conflict. All of these external forces have the potential to cause difficulties for Vietnam's economy. And higher interest rates domestically, which have resulted from these external forces, mean higher borrowing costs for local firms, so that's another headwind for the local economy. Challenges also include the possibility of a continuing slump in the property market and the need to increase confidence in the domestic bond market.
In terms of opportunities, they relate to the continued positive story around FDI. Vietnam has been a very interesting FDI country for many multinational firms and we expect that trend to continue. Vietnam is an attractive investment destination and has multiple free trade agreements (FTAs). The country also has macroeconomic stability and a growing purchasing power in the population.
However, there are challenges and opportunities for more domestic firms to become part of global supply chains. For example, a lot of things are imported into Vietnam as inputs or semi-finished goods or components, and they are then assembled and re-exported. Therefore, how to capture more of that overall supply chain domestically is both a challenge and an opportunity for Vietnam.
I think it's important to maintain macroeconomic stability. The State Bank of Vietnam (SBV) should be commended for the difficult balancing act it performed in 2022, such as balancing economic recovery with inflationary pressures and foreign exchange pressures. I think they did a very good job, and in the long run, macroeconomic stability and a stable foreign exchange rate are good for investment and growth in Vietnam. Vietnam posted one of the highest growth rates in the region in 2022.
Therefore, it is necessary to continue to focus more on improvements to the business environment and the development of the capital markets because there's a bit of an over-reliance on the banking sector. And with Vietnam's huge investment needs for infrastructure and power supply, it's also important that capital markets and the bond market develop. Also important is finalizing action plans for greening the economy and to begin to execute on them. To sum up, I think it is most important to execute the government's existing plans and aspirations for Vietnam's economy in 2023.
Mr. Michael Kokalari, Chief Economist, VinaCapital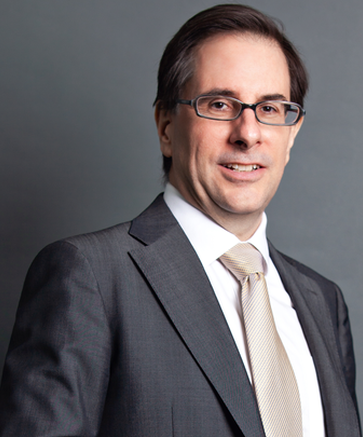 Vietnam's GDP will grow 8 per cent in 2022, which would make it one of the fastest-growing countries in the world. Three factors driving its economic growth in 2022 are domestic consumption, manufacturing, and tourism. We expect the number of foreign tourists to reach well over half of pre-pandemic levels in 2023, although it now looks unlikely that Chinese tourists - who previously accounted for about one-third of Vietnam's total tourist arrivals - will return to Vietnam until the second half of the year.
We expect GDP growth to decelerate to 5.5 per cent in 2023, based on our analysis and forecasts for four key factors: domestic consumption, external demand for "Made in Vietnam" products, infrastructure spending, and foreign tourist arrivals. We expect domestic consumption growth to decelerate from 15 per cent in 2022 to 7 per cent this year as Vietnam's Covid-19 reopening boom runs its course.
That said, we note that domestic consumption typically grew at circa 8-9 per cent annually pre-pandemic, so our expectation of 7 per cent growth in 2023 reflects the continued, healthy state of the Vietnamese consumer. Obviously, we have factored in the impact of higher interest rates in our forecasts but the level of consumer credit in Vietnam is still fairly modest. Although higher interest rates will weigh on consumption to some extent next year, the impact is likely to be much less than in Vietnam's regional peers, who have much higher levels of consumer credit.
Against this fairly benign outlook for domestic consumption, the outlook for Vietnam's manufacturing sector and exports is clearly negative because demand for "Made in Vietnam" goods is plunging as the US and other developed countries head towards recession. The manufacturing sector held up better than we expected in 2022 but customer orders are rapidly falling, resulting in Vietnam's Purchasing Managers' Index (PMI) falling below the 50-point expansion-contraction threshold in November for the first time in over a year.
In contrast to our "neutral" expectation for domestic demand and "negative" outlook for the manufacturing sector in 2023, we believe that foreign tourism and infrastructure spending will both support Vietnam's economy. As mentioned above, the number of foreign tourist arrivals in Vietnam is on-track to reach 20 per cent of pre-Covid-19 levels in 2022, and we expect that figure to jump to over 50 per cent this year, driven by China's re-opening.
Finally, we are enthused by the strong pick-up of infrastructure spending in the last few months of 2022 as well as the government's recent guidance for continued strong spending on infrastructure in 2023. Infrastructure spending grew nearly 20 per cent year-on-year in the first eleven months of 2022, following a few months of near double-digit month-on-month growth, and has been essentially guided to circa 40 per cent growth this year. Infrastructure development obviously supports Vietnam's long-term economic growth, and ramping up infrastructure spending is the easiest way for the government to help protect Vietnam's GDP growth from the serious challenges it will face as the global economy slows.
Moreover, the immediate challenge that Vietnam's banks will continue to face in 2023 is tight liquidity due to credit growth far outpacing deposit growth year-to-date, despite the fact that banks significantly increased their deposit interest rates to attract savers. As of the end of the third quarter, deposits had grown only 4 per cent year-to-date versus circa 11 per cent system-wide credit growth, and we estimate that the loan-to-deposit (LDR) ratio for Vietnam's banking system currently sits at nearly 110 per cent, which most analysts consider an imprudently high ratio.
That said, part of the reason why deposit growth lagged so far behind credit growth last year is related to the steps the SBV took to defend the value of the VND, and we do not expect the VND to come under renewed pressure next year. This unusual set of circumstances drained some VND liquidity from Vietnam's banks in 2022 but is unlikely to be repeated in 2023.
The main longer-term challenge the sector faces is raising capital to fund the sector's growth. It is likely that the government will need to increase the foreign ownership limit (FOL) on banks so that foreign investors can buy larger stakes in local banks and inject capital and provide expertise that could enable banks to grow at a faster pace.
This last point leads to the main opportunity for Vietnam's banks: the tremendous growth potential of those banks given how fast Vietnam's economy is likely to continue growing in the years ahead, and given the relatively low penetration of consumer credit and mortgages in the country.
Mr. Andrea Coppola, Lead Economist, World Bank (WB)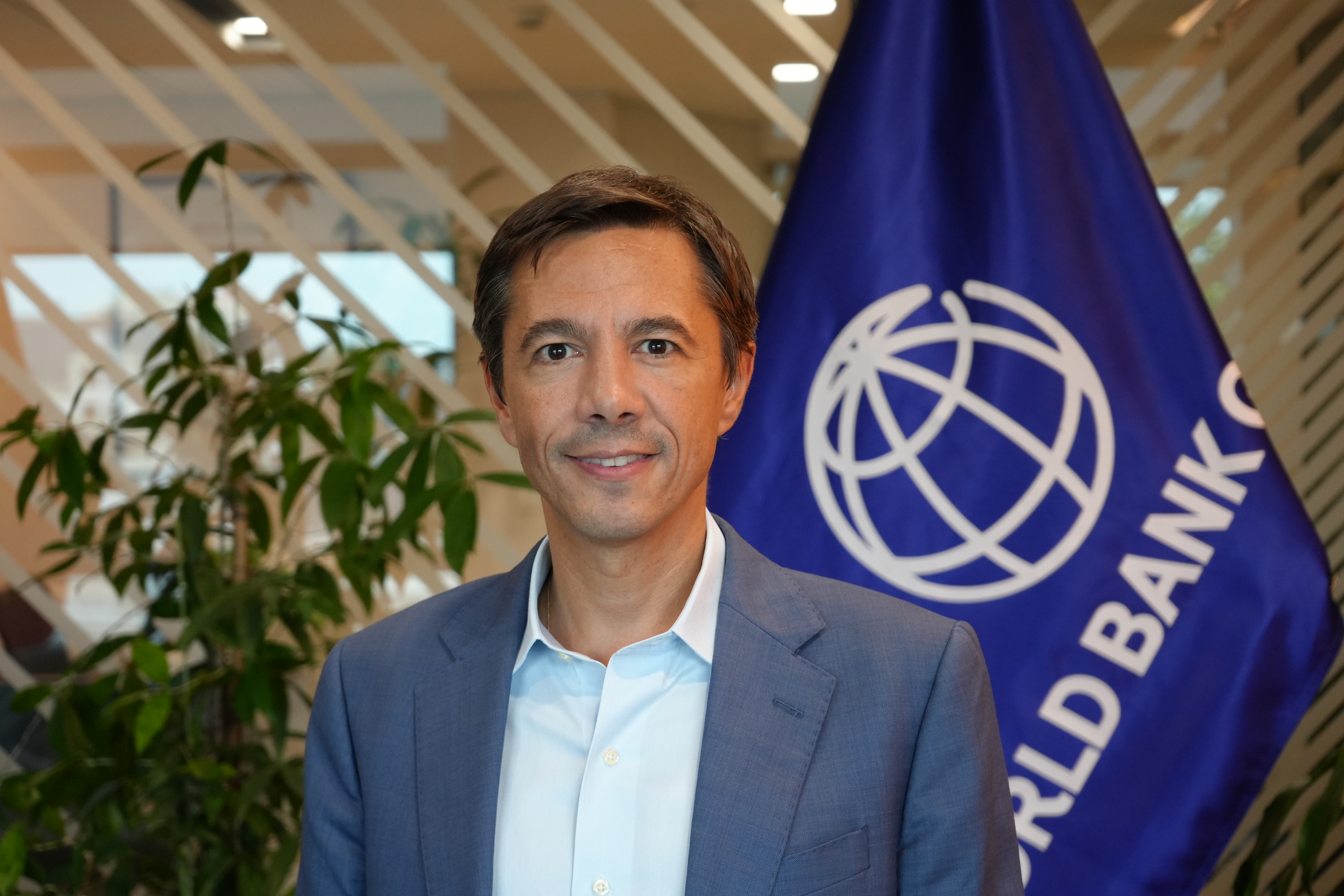 Vietnam saw strong macroeconomic performance in 2022. This was a remarkable result, particularly considering the economic slowdown experienced in the rest of the world. However, we need to acknowledge that 2023 is going to be a much more difficult year and we expect the economy to slow down during the months to come as the global economic outlook is gloomy and is going to affect Vietnam's economic performance.
It is a challenging moment for the global economy. The Covid-19 pandemic inflicted lasting damage and a combination of additional shocks is dragging down the global economy and expected to lead to a strong deceleration of global economic growth in 2023.
Three powerful forces affected the global economy during 2022 and may have a negative impact on global economic growth in 2023: persistent inflationary pressures, worsening financial conditions, and the economic slowdown in China and other major economies. In this context, the global economic outlook is gloomy.
Global economic growth is expected to strongly decelerate and additional economic shocks, such as stronger-than-expected monetary tightening, may lead to a global economic recession. In this context, Vietnam's economy will face strong headwinds in 2023 on both the external and internal fronts.
External risks include persistent global inflationary pressures, additional monetary tightening, and a sharper-than-expected economic slowdown in Vietnam's main trade partners, as well as continued disruptions in global value chains. Internally, higher inflation and uncertainty associated with heightened risks in the financial sector could affect growth prospects.
In the current global context, characterized by uncertainty and risk, Vietnamese policymakers have the difficult task of balancing the need to provide continued policy support to solidify the recovery with the need to contain emerging inflation and financial risks. High uncertainty will require the policy mix to be adapted to changing circumstances. If the US Fed continues raising interest rates and exchange rate pressures persist, Vietnamese monetary authorities could consider allowing further flexibility in the exchange rate, including through a quicker pace of devaluation of the reference rate.
Given the persistence of exchange rate pressures, direct foreign exchange sales could be used very cautiously to preserve international reserves. In case faster depreciation leads to a significant increase in inflation and inflationary expectations rise, the SBV could consider again using the reference interest rates.
However, policy room is limited as interest rates are already high. Close coordination between monetary and fiscal policy would help to minimize further increases in interest rates. Authorities could consider reining in public expenditure while prioritizing expenditures on human capital development and accelerating the implementation of selected public investments with the highest expected impact on economic growth. Effective public investment management is critical to promoting economic growth in an inflationary context.
As for financial sector policies, to address liquidity challenges in the banking sector, in case some banks become more vulnerable and require support, the SBV could help restore confidence by providing emergency liquidity assistance, provided that banks have a plan in place to restore a satisfactory liquidity position without continuous reliance on SBV lending.
In the medium term, Vietnam's bank resolution framework could be enhanced to further enhance financial stability and a consolidated supervision framework could be strengthened to effectively monitor and assess systemic risks across markets, including banking and capital markets and higher-risk sectors such as real estate.
According to the World Bank's systematic country diagnostic report entitled "How will Vietnam blossom", improving Vietnam's performance will require five institutional reforms. First, creating a solid institutional anchor that will transform development priorities into concrete actions. Second, streamlining administrative processes to increase the effectiveness of government at all levels.
Third, using market-based instruments to motivate public and private stakeholders. Fourth, enforcing rules and regulations to enhance motivation, trust, and fairness. And fifth, engaging in participatory processes to secure greater transparency and accountability. By adopting these institutional reforms more systematically, Vietnam will underpin its vision for economic development, strengthen its capacity to implement national strategies, and boost its capacity to produce results in several key areas that will help the country achieve its development goals, such as green growth, digital transformation, financial inclusion, social protection, and infrastructure upgrading.
Dr. Nguyen Cong Ai, Office Senior Partner of Deal Advisory, KPMG Vietnam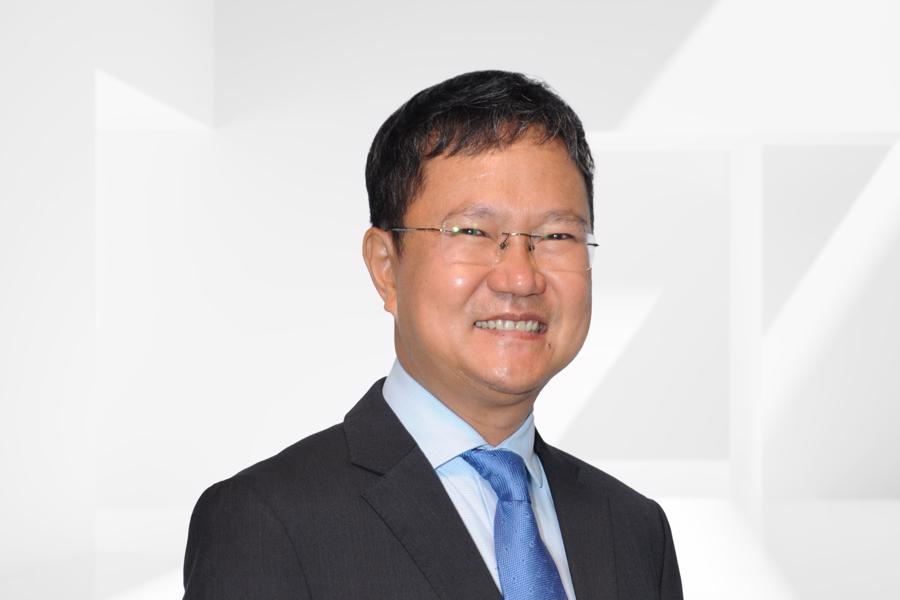 Vietnam's economy developed very actively in the first half of 2022. In particular, the Vietnamese Government did very well in implementing measures to prevent Covid-19. The economy then made breakthrough developments after it reopened. In the second half of 2022, the economy grew slower than in the first half because of geopolitical factors and the crisis in the world economy, especially the Russia - Ukraine conflict, causing high oil prices as well as world inflation problems.
However, many international organizations as well as Vietnamese State agencies made positive assessments of Vietnam's economy in 2022. For example, the World Bank (WB) forecast that GDP growth in 2022 would reach 7.5 per cent. After overcoming the difficulties caused by the pandemic, the country's economy has also returned to relatively good development in key industries such as agriculture, manufacturing, and tourism. I hope that these will also be a foundation for the country to continue to promote its economic development in the years to come.
Vietnam's economy in 2023 will be determined by macro factors in the world economy. According to the latest forecasts from organizations around the world, the world economy will not be too difficult in 2023. In particular, the US and Europe - the two main export markets of Vietnam - will not fall into severe recession. However, Vietnam's major import and export market, China, is still facing many difficulties, the largest of which is its Zero-Covid policy.
If the pandemic in China becomes more serious, it will not only affect China but also countries that trade with China, including Vietnam. Therefore, Vietnam's import and export markets may face difficulties, and orders from the world may decrease, thereby affecting the development of Vietnam's economy in 2023.
In addition, Vietnam still faced difficulties in the real estate sector, capital sources, and bond issuances, etc. in 2022, and these difficulties may also affect its economy in 2023. I hope that these factors will be improved soon. If Vietnam can overcome these challenges, its economy in 2023 will prosper again and the government will maintain stability in the macroeconomy and inflation will be controlled at a low level. I think that economic growth can reach 6-6.5 per cent in 2023, which is encouraging given that other economies around the world are struggling with recession and crisis.
Vietnam's biggest opportunity in 2023 comes from overcoming the obstacles caused by the pandemic and becoming a star in the global economy in terms of maintaining economic stability, opening up the economy, overcoming the pandemic quickly, and adopting appropriate policies.
Foreign investors also see Vietnam as a very attractive destination. This is an opportunity for Vietnam to attract quality capital flows, especially high-tech industries and industries where Vietnam is encouraging investment attraction. In the context of China implementing a Zero-Covid policy, Vietnam will have the opportunity to compete in the international market in attracting foreign investment.
Vietnam also has a great opportunity domestically. It is paying major attention to promoting the development of the green economy and the digital economy. This is a very important trend and creates a foundation to make Vietnam's economy more attractive to foreign and domestic investors.
For example, the LEGO Group has invested billions of dollars in Vietnam to build a factory completely using clean energy, and many foreign companies coming to buy Vietnamese textile products are also interested in the application of environmental, social, and governance (ESG) criteria by Vietnamese suppliers. And digital transformation also affects all areas of Vietnam's economy, creating a driving force for its development in the future. The development of Vietnam's middle class is also contributing greatly to the economy, which plays an important role in attracting foreign investors.
In terms of challenges, Vietnam's greatest challenge is how to have suitable mechanisms in order to maintain macroeconomic stability, control inflation and exchange rates, and adopt suitable mechanisms for bond issuances or on interest rates. This will be important for the country in building the trust of domestic and foreign investors so that they can develop their business activities in Vietnam.
Some new important laws will be promulgated in 2023, such as the Land Law, the Housing Law, the Construction Law, etc. I hope that these new laws will be transparent and promulgated on time as well as clarify the investment environment in fields such as real estate and construction, etc. In addition, businesses also expect they will be able to conduct business in a stable political and economic environment, which is considered a strength of Vietnam.
As we can see, there have been many fluctuations in the market recently, so I hope that in the time to come there will be smoother economic policies so that businesses can feel secure in conducting business in Vietnam and contribute to economic development. I believe that Vietnam's economy will develop very well in the long run, not only in 2023 but also in subsequent years. These factors will create a foundation for Vietnam to become a country with a developed industry and help it raise worker incomes.