HSBC: Vietnam regaining advantages after reopening
Latest HSBC report indicates promise for Vietnam's economy but also lingering issues.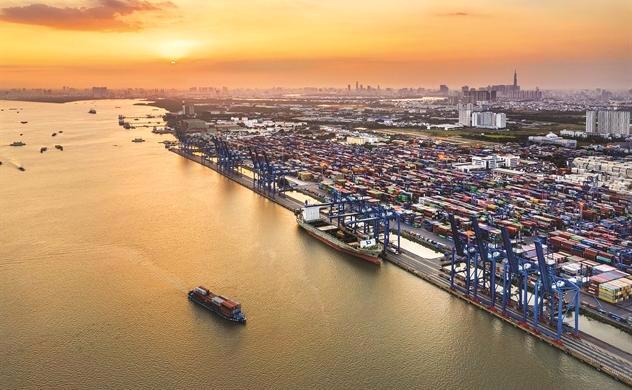 HSBC's Vietnam at a Glance report for May notes that exports, driven by bourgeoning electronics exports, have roared back to life since Vietnam's post-pandemic reopening, with extraordinary growth recorded in April.
Contributing to the country's successful tech supply chain is Samsung, which has made constant new investments over the past two decades, totaling around $18 billion. Intel, meanwhile, has invested $1.475 billion in its Vietnam facility manufacturing 5G products and core processors. The success of Samsung and Intel led others to boost their supply chain diversions to Vietnam, for example three main Apple assemblers - Foxconn, Luxshare, and Goertek - announcing their arrival in Vietnam's manufacturing market.
However, stiffening trade headwinds question Vietnam's export sustainability. For one, global consumption is shifting from goods to services. In addition, China's supply chain disruptions hinder Vietnamese manufacturers' access to materials and inputs that will be used for future exports. While Vietnam's exports have been flourishing, its manufacturing base is quite import-intensive. Around 30 per cent of its imports come from China, most of which are concentrated in electronics (30 per cent) and machinery equipment (22 per cent). Hence, prolonged logistic congestion in China poses challenges to Vietnam's export growth.
Its reopening strategy benefits Vietnam, while inflation is still under control. Modest inflation of 2.6 per cent year-on-year in April was largely due to lower transport costs and a pull-back in global oil prices. As local demand continues to recover and global commodity prices rise, HSBC expects Vietnam's inflation to come in at 3.7 per cent for the year as a whole, which is under the government's ceiling of 4 per cent.
Moreover, a constant stream of tourists has arrived since the reopening. Vietnam welcomed over 100,000 in April, or three times as many as in March and among the world's highest growth.
Outside of tourism, domestic demand is also showing signs of increasing, thanks to the easing of local restrictions. After a small pull-back in the first quarter, mobility finally exceeded pre-pandemic levels in early April.