Marou plans to expand in Vietnam
Chocolate maker targets raising store numbers from eight to 16.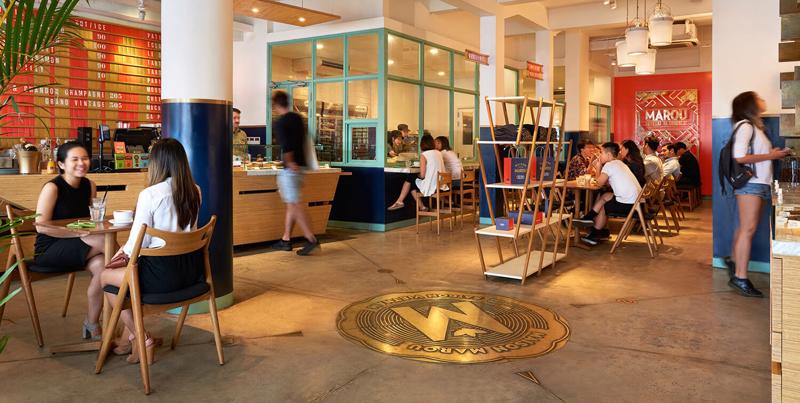 Vietnamese chocolate brand Marou is planning to expand its business activities around Vietnam and is positive about the potential the market holds.
Maison Marou, the high-end coffee, cake, and chocolate chain of Marou, attracts the attention of local people and tourists alike. There are currently eight Maison Marou shops in Ho Chi Minh City, Hanoi, and Binh Duong province.
It plans to open eight more stores this year in major cities such as Da Nang and Da Lat to bring its total store numbers to 16. Though knowing the domestic market contains many challenges, Vietnam's population of close to 100 million make the effort worthwhile.
"Our Maison Marou concept is recognized internationally as a destination in Vietnam," said Mr. Vincent Mourou, Co-Founder and CEO of Marou. "What we are doing at Maison Marou is unique in the world, and we want more Vietnamese to experience the excellence that can come from Vietnamese cacao and locally-sourced ingredients."
Marou also believes in the potential in the Vietnamese market, as it understands what customers appreciate about its brand. During Covid, the country lost tourists and many expats returned to their home country. This allowed Marou to really focus on and understand Vietnamese customers better. "Morou's customers connect deeply with the excellence that we provide in our products, which start from the long-term committed relationships we have with over 500 cacao farmers in seven provinces," Mr. Mourou said.
Though facing many difficulties last year, Marou managed to overcome all and post impressive business results. "During Covid, while we were facing challenges, we were dynamic in our innovation with the release of our groundbreaking Marou Bar and Ironbar lines of chocolate, which raised the standard in the world of snacking and energy / protein bars," he added. All seven of Marou's new chocolate bars won international awards in 2022.
The pace of its expansion has been remarkable. Marou's products are now available at specialty shops and stalls in Vietnam and abroad. Its stores in Vietnam also sell cakes and drinks, with the main ingredients being pure chocolate hand-made on-site.