PM calls for determination to fulfil 2023 goals
2023 is a core year to fulfill the targets in the 2021-2025 plan.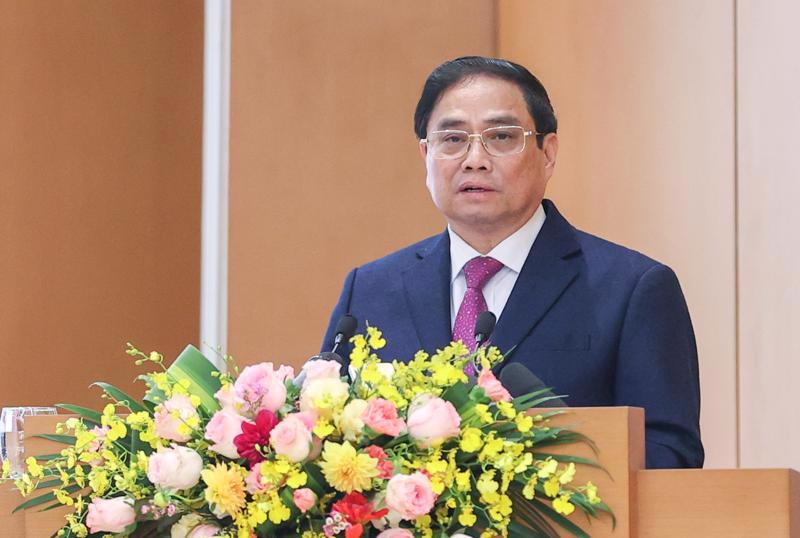 Prime Minister Pham Minh Chinh has asked for effort and determination from the Politburo and the people to realize the targets set for 2023.
At a teleconference between the government and localities on January 3, Prime Minister Chinh said 2023 is a core year in fulfilling the goals set in the 2021-2025 plan amid global risks and challenges as well as difficulties and limited economic resilience at home.
He said the government, ministries, agencies, and localities must be consistent in reaching the goals of maintaining macro-economic stability, controlling inflation, propelling growth, and ensuring major balances in the economy.
The Prime Minister called for improving the efficiency of price management, inspections, and crackdowns on smuggling, trade fraud, and illegal price speculation while effectively stepping up economic restructuring in combination with renewing growth models and enhancing economic efficiency, competitiveness, and resilience.
He directed the continuation of solid, active, flexible, and effective monetary policy in harmony and combination with expansionary fiscal policy and other policies, ensuring liquidity and credit growth and quality, and enhancing State management to prevent unhealthy activities or policy profiteering.
The restructuring of credit organizations in combination with settling bad debts in 2021-2025 must be accelerated, focusing on delayed and less-efficient projects, according to the Prime Minister.
The government, ministries, and agencies were directed to be sweeping with State budget collections, improve tax-related administrative procedures, push disbursement of public investment capital forward, and boost public-private partnerships, particularly in infrastructure, he said, adding that they must support businesses and trade promotions, expand export markets, and attract high-quality FDI.
He suggested improving the efficiency of State-owned enterprises (SOEs), developing the private economic sector, and effectively pooling the resources of small and medium-sized enterprises (SMEs) in energy, infrastructure for digital transformation, and key national transport projects.