VCCI releases latest Provincial Competitive Index
Provincial economic management around Vietnam continues to improve as administrative reform makes positive changes and efficiency increases at local levels.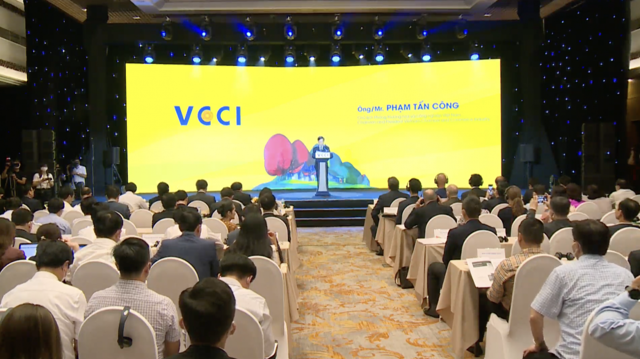 The Provincial Competitiveness Index (PCI) 2021 report from the Vietnam Chamber of Commerce and Industry (VCCI) in cooperation with the US Agency for International Development (USAID) recorded positive changes in the quality of provincial economic governance over time.
The PCI 2021 report is based on feedback from 11,312 enterprises, of which over 10,127 are private enterprises operating in Vietnam's 63 cities and provinces and 1,185 are foreign-invested enterprises (FIEs) operating in 22 localities in the country.
Quang Ninh, Hai Phong, Dong Thap, Da Nang, and Vinh Phuc posted the highest quality of economic management, with PCI scores of 73.02, 70.61, 70.53, 70.42, and 69.69 points, respectively. Notably, having only been established in 2004, the central highlands' province of Dak Nong still encounters many difficulties but it rose eight places in the PCI in 2021, from 60th in 2020 to 52nd.
"PCI scores are increasing day-by-day," Mr. Pham Tan Cong, President of VCCI, told the ceremony releasing the report on April 27. "Gaps between localities are not large, even though they are still far apart in terms of rankings."
Anti-corruption efforts are working in reducing the informal cost burden on businesses. FIE respondents to the survey pointed out positive improvements in Vietnam's business environment. The burden of inspection and examination has been eased, along with relatively positive changes in administrative procedure reform in many areas.
However, according to the report, in order to maintain its attractiveness among foreign investors, Vietnam needs to focus on reforming administrative procedures in tax, fire prevention, imports and exports, investment registration, and social insurance.
The report recommends that policies to help businesses recover and develop post-pandemic need to be designed to meet the needs and development capabilities of each group of businesses in order to be as effective as expected.