Vietnam boasts huge potential in green hydrogen production
Country expected to produce 11.49 million tons of green hydrogen by 2030.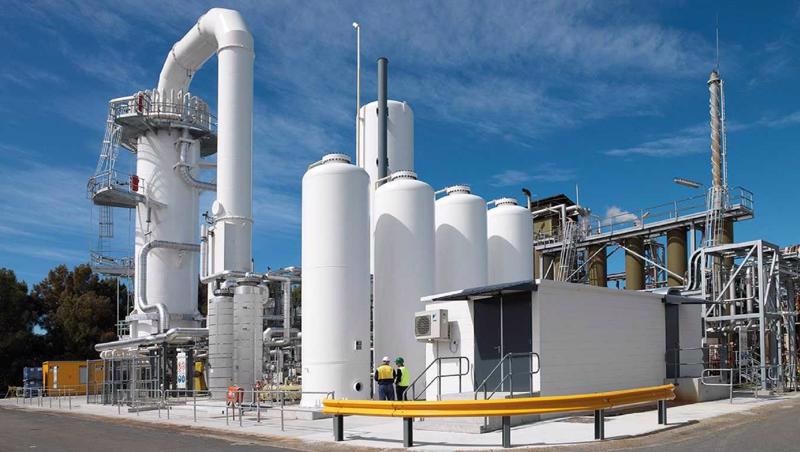 Vietnam is expected to produce at least 11.49 million tons of green hydrogen by 2030 and the figure could increase to 18.78 million tons by 2050, according to a joint study by the UNDP Vietnam and the Vietnam Institute of Energy.
The figures were released at a consultation workshop in Hanoi on February 23 on the Comprehensive Assessment of Green Hydrogen Production from Solar and Wind Power Sources and Potential Uses in Vietnam.
The related research took preliminary steps in assessing the potential role of green hydrogen production from water electrolysis and its use to reduce greenhouse gas emissions on a large scale and accelerate Vietnam's clean energy transition.
Deputy Director of the Institute Le Viet Cuong said green hydrogen is expected to be an important solution in the energy transition path thanks to its superior properties in reducing carbon dioxide emissions. It is vital, whether as a fuel for energy conversion or as an input for industrial production.
UNDP Deputy Resident Representative Patrick Haverman said Vietnam recorded rapid growth of 8 per cent in 2022. However, in order to meet its industrial development demand, the economy is facing challenges in energy consumption, with an increase of 10-12 per cent in demand annually to prevent power shortages and enhance energy security.
Green hydrogen has broad application, including but not limited to shipping, transportation, steel, fertilizers, and chemicals, many of which are sectors that are difficult to decarbonize.
Its production remains quite novel in Vietnam but has nonetheless garnered interest. Notably, Vietnamese company TGS Green Hydrogen is poised to build the country's first electrolyzer with $840 million in investment, signaling that efforts to create a cohesive national strategy must take place sooner rather than later.
Vietnam is among the countries with advantages in producing electricity from green hydrogen. It has huge renewable energy potential, preferable trade relations, and stable politics and is located near major exporters in the Asia-Pacific region.
Green hydrogen is used in different sectors in Vietnam, such as cement and metals, in factories like oil refineries and for fertilizer production, and in transportation and power generation.