Exporters accessing tariff preferences in FTAs
Local businesses are taking advantage of preferential tariffs in markets with which Vietnam has signed an FTA.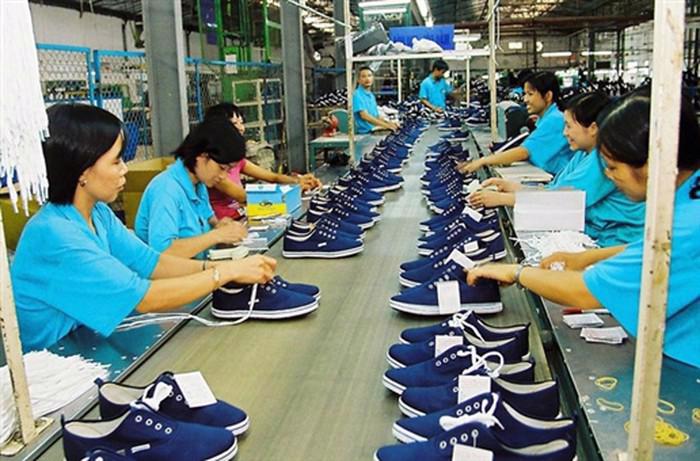 Total export turnover with preferential tariffs from free trade agreements (FTA) in 2021 reached over $69 billion, representing 32.66 per cent in markets where Vietnam has signed an FTA. The Ministry of Industry and Trade (MoIT) has forecast that the rate of preferential C/O (Certificates of Origin) in total export turnover will increase further in the future.
According to MoIT figures, footwear has a rather high rate of using preferential C/O under FTAs. The origin criteria of footwear goods in FTAs are suitable for Vietnamese businesses' abilities, it believes. Therefore, footwear is a commodity with high C/O export turnover and high preferential C/O usage when exporting to markets with FTAs. Plastic and rubber are the second-largest group with preferential C/O usage, at 69.02 per cent and 67.37 per cent of export turnover with preferential C/O, respectively. Next are textile products with export turnover of $9.14 billion, while many products in the group of agricultural and aquatic products also have a high rate of using preferential C/O when exporting to markets with FTAs.
Moreover, the MFN (Most Favored Nation) import tariff in some markets is 0 per cent or 1-2 per cent or equal to preferential tariffs in FTAs. In these cases, enterprises do not apply for preferential C/O when exporting because the presence or absence of preferential C/O does not make a difference in tariffs.
In general, 32.66 per cent of business took advantage of FTA preferences in 2021. The MoIT forecasts that the rate will increase because of the EUVFTA and the UKVFTA.
Experts have said that FTAs, especially new-generation FTAs such as the EUVFTA and the CPTPP, will continue to open up tariff preferences.